James Rebanks' Shepherd's Life is an engaging examination of a working life and of keeping a way of life going in a world that doesn't appear to value its culture or traditions.  And it isn't an easy life either, as this biting description of winter makes clear, although in the midst of the stinging cold and heartbreak, he finds beauty.  So it seemed a fitting quotation to mark the first day of the season.
For more quotations from this splendid read, see the review on the literary website WritingRedux.  
And see another wintry evocation, from Kevin Crossley-Holland's Heartsong. 
Source: James Rebanks, The Shepherd's Life (London: Allen Lane, 2015), p. 188-89
Photo credits: 1899441 at pixabay.com and Federico Beccari at unsplash.com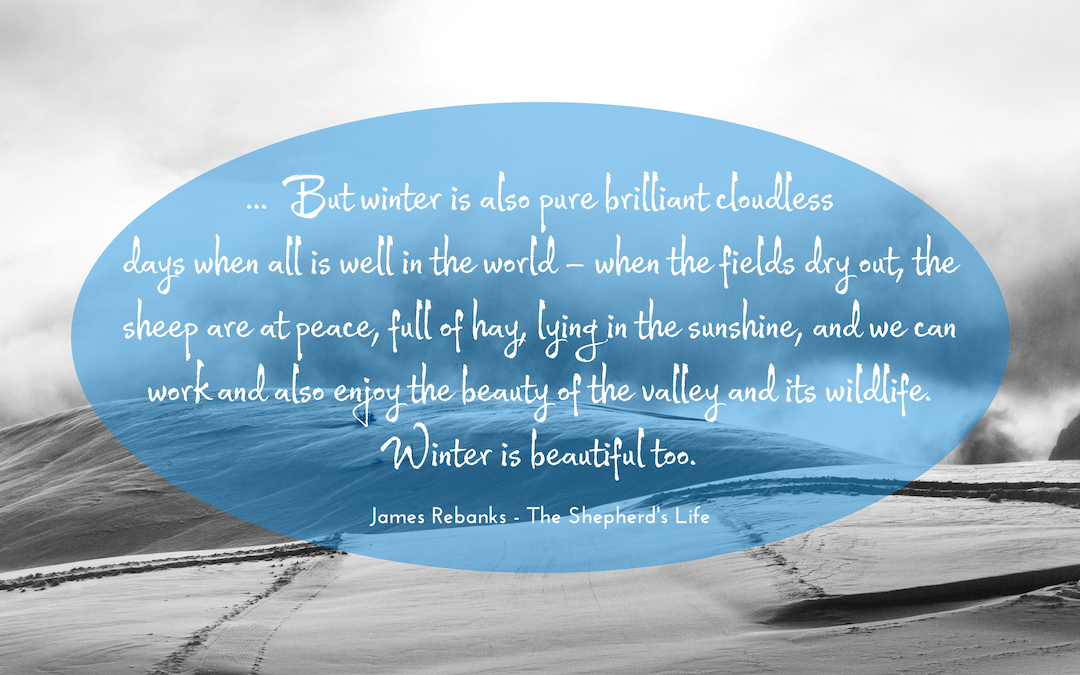 Winter is my swollen pig-like fingers throbbing under the hot tap, thawing out, as I howl unheard blasphemies at the stinging pain.  It is my bloodshot eyes in the mirror as I finger out hayseeds.  It is snowflakes or hailstones hitting my face as I drive the quad bike into the wind, snow or rain becoming perfect warp speed lines like those scenes in Star Wars when they flick the throttle and the stars transcend.  Winter is my father's neck in front of me, streaming with rain as we catch an old ewe that is unwell. Ewes grabbing desperately at hay in a storm before the wind robs them of their rations. Lambs lying dead, defeated before they have even started. Winter is hayracks and trees blown over, torn and smashed.
Winter is a bitch.
But winter is also pure brilliant cloudless days when all is well in the world – when the fields dry out, the sheep are at peace, full of hay, lying in the sunshine, and we can work and also enjoy the beauty of the valley and its wildlife.  Winter is beautiful too.