Not the first time I have seen or read of the soaring 'limitless Greek sky'.  It has something vaultingly, deeply, coolingly hyacinthine blue about it, making things seem clean, clear and uncluttered. You can stretch your spirit and limbs lying somewhere staring up at it.
I am sure the Greek flag is a combination of their blue sky and the dazzling whitewash of churches.
See also Henry Miller's glorious description of the same firmament magic, or Christopher Logue's ode to its hues.
Source: Patrick Leigh Fermor, Mani: Travels in the Southern Peloponnese, introduction by Michael Gorra, New York: New York Review of Books, 2006 (1958), p. 150
Photo credits: Spacermistrz at pixabay.com and Sebastian Koenig at unsplash.com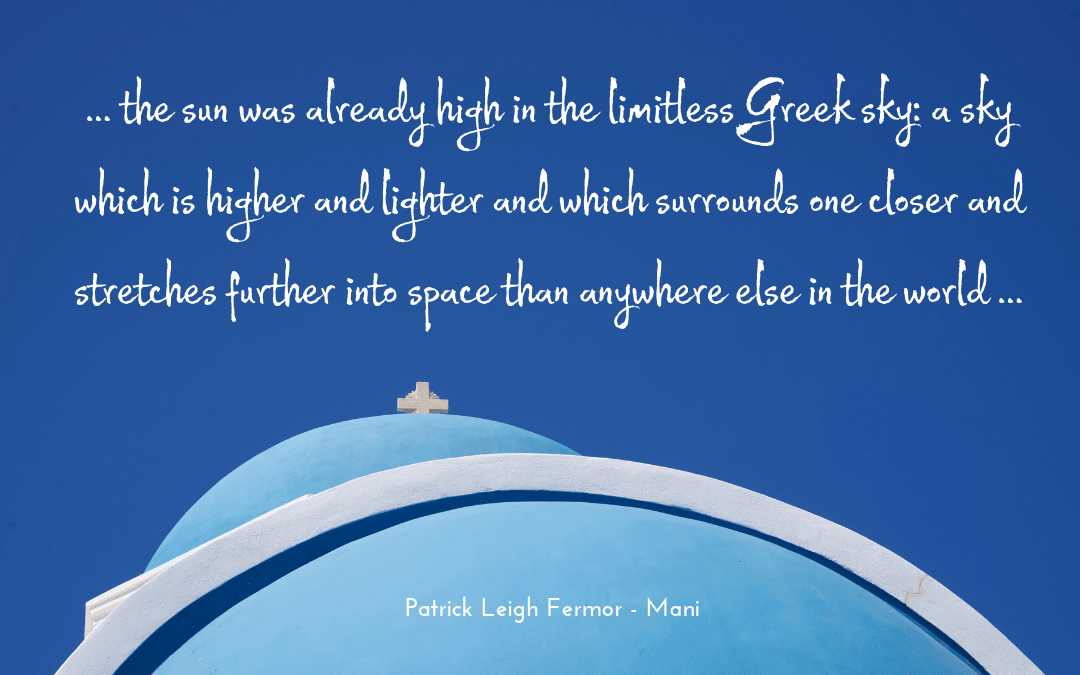 '… the sun was already high in the limitless Greek sky: a sky which is higher and lighter and which surrounds one closer and stretches further into space than anywhere else in the world.  It is neither daunting nor belittling but hospitable and welcoming to man and as much his element as the earth; as though a mere error in gravity pins him to the rocks or the ship's deck and prevent him from being assumed into infinity.'