'I really like it. It looks beautiful, the colours are lush and it's a refreshing perspective on the world. I love the idea of excellent dates engaging with Pliny's figs and mushrooms, your thought provoking note on innocence, and the concept of the songs of men deep in the heart of grape buds' – Nicki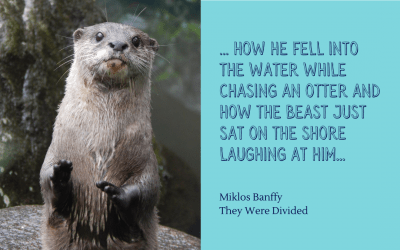 As you may have noticed, I have a soft spot for the playfulness of otters, and a growing collection of examples soon to be gathered together in a dedicated page. In this case, the merry otter watches a human, who had been chasing him, take a tumble and a dip, and...
read more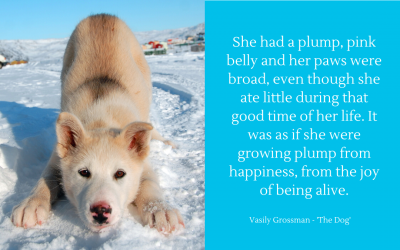 Another beautiful description of a young dog's capacity for joy and playfulness, even when hungry and abandoned. Vasily Grossman seems to have had a particular sensitivity to animals and appears...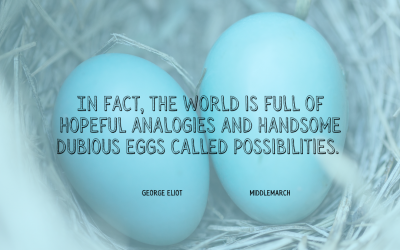 A wonderful voice of hope, wryly recognising, however, that potential can be fragile, as eggs can break.  But then again, they can hatch...
In fact, the world is full...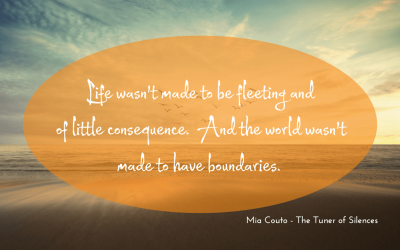 This expansive quotation comes from a wonderful novel by Mia Couto, in which a father tries to escape his past by isolating himself and his children from the world, even...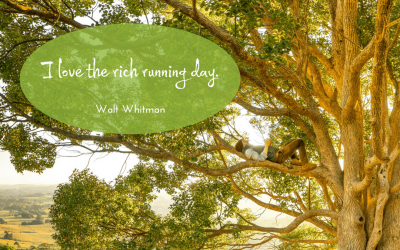 Sometimes I wake up and worry about this or that.  Then I zoom in on the day ahead and mostly discover that all the things I 'need' to do actually...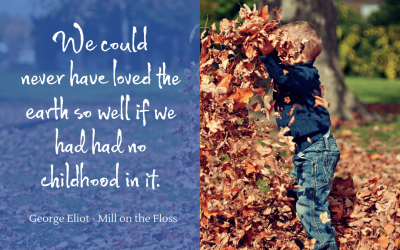 If ever we needed to remember our love of the earth, it is now. I like George Eliot's hypothesis that our love of it is anchored in our childhood experience...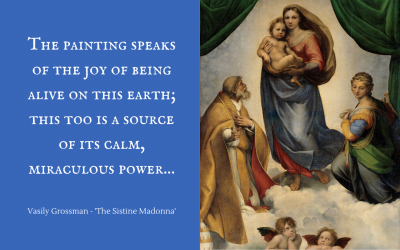 Grossman's essay on the Sistine Madonna by Raphael is one of the most splendid responses to art I have read. He deploys all his descriptive powers to encompass what it...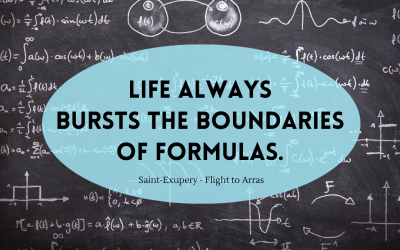 A wonderful comment on life - you can come up with as many fine formulae as you like, it will sooner or later defy our clever definitions.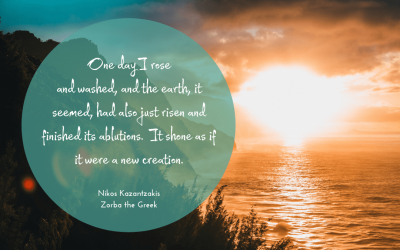 The miracle of morning is that when it shines as if it has finished its ablutions, it seems new-made. Early morning is my favourite time of day, particularly in summer...
If you follow this website, you will know I'm partial to cornucopian markets bursting with fine foods and other delights.  Here's a new description to whet the appetite for such...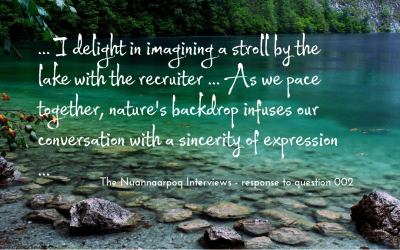 Describe a walk you have enjoyed with someone in which …'The going did not slow the talk, the talk / Slowed not the going.'
'With a mischievous grin I delight in...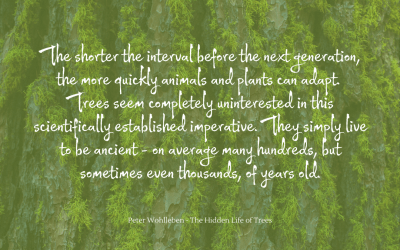 Long live trees. I love this observation by a dendrologist who has brought to our attention the hidden life and communication of trees. I also love that trees operate on...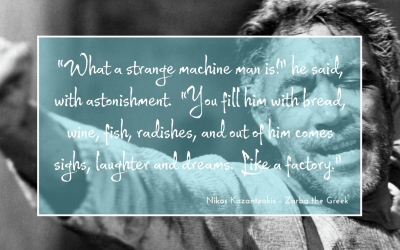 One of the most charming and imaginative descriptions of human beings. Well worth keeping in mind in case you find yourself standing before a panel of Martians demanding that you...
Or if you'd like to get in touch ...
Copyright: www.nuannaarpoq.com – Beatrice Otto 2022 – design and content, all rights reserved.  
Colours & fonts chosen for aesthetic strength and because their names reflect the mission of nuannaarpoq.com.  Colours: menu, header & text box: Warm Welcome by Quete80   I   footer: Be Happy by OrendaWhisper.  Fonts: sans serif: Ubuntu   I   script: Spirit of Dance by Vera Holera   I   serif: Lustria