'I really like it. It looks beautiful, the colours are lush and it's a refreshing perspective on the world. I love the idea of excellent dates engaging with Pliny's figs and mushrooms, your thought provoking note on innocence, and the concept of the songs of men deep in the heart of grape buds' – Nicki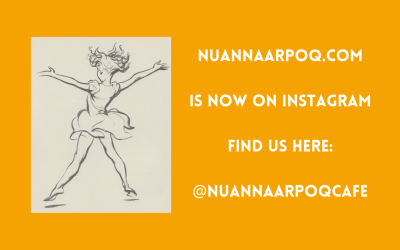 Fellow nuannaarpoqians, please feel free to also follow us on our recently launched Instagram account: @nuannaarpoqcafe See you there and thank you for your continuing support.   All good things, Beatrice
read more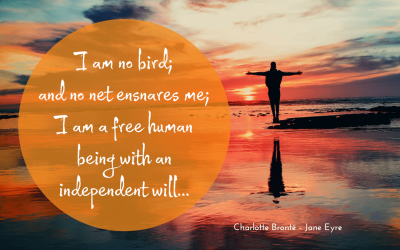 One of the most powerful ripostes to any attempt at ensnarement or wing-clipping, there is something timeless and transcendent in Jane Eyre's clarity.  Mr. Rochester tries to bind her to...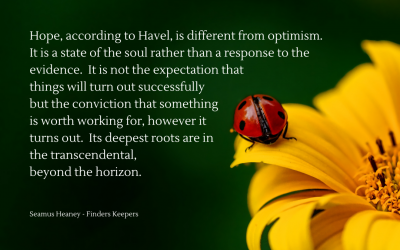 A few years ago a friend commented that I was an optimistic person.  My response was that optimism isn't necessarily a question of personality, but can sometimes be a matter...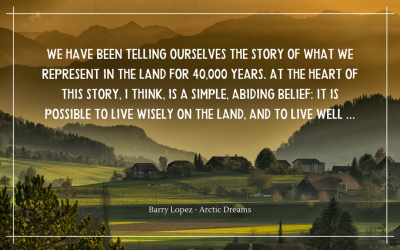 Isn't this all we're trying to do when we talk about 'sustainability', 'circular economy', or climate change?  When it's put so simply, it sounds easy, but we have a long...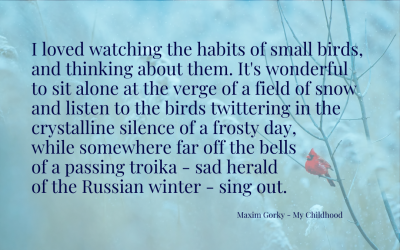 I'm with Gorky on this one, and spend plentiful moments watching the birds in the garden.  Their cheeriness and resilience even on blastingly cold winter days never ceases to impress...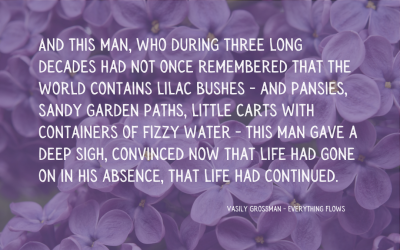 This man is one who returns from the dead, from decades in a gulag in Siberia, released during one or another political thaw.  He returns to 'normal' life, and it...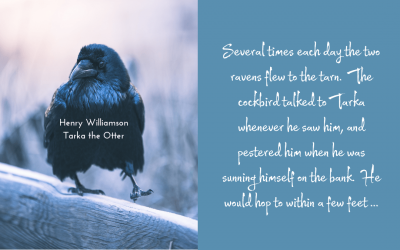 We play with dogs and cats and some other creatures.  I used to play with a fox in our garden in London: he made a show of taking my abandoned...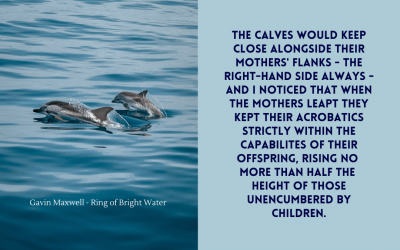 I found this somehow touching, the way the parent dolphins don't overstretch their offspring.  Also curious about the fact that the calves always stayed on the right side of the...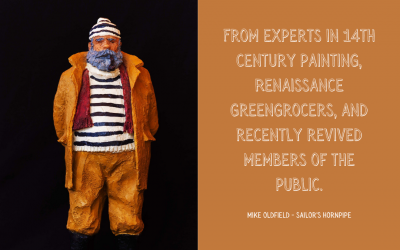 This one I discovered by accident, tucked away at the end of the album for which its composer is famous, namely Tubular Bells.  I bought the CD second-hand in a...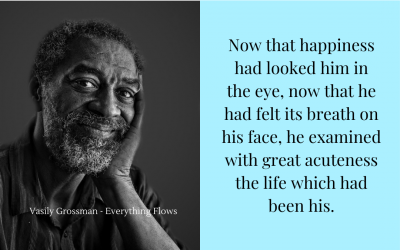 Ivan is a character, apparently based on Vasily Grossman's brother-in-law, who survived 30 years in a gulag before being released into 'normal' life.  He is resilient enough to be able...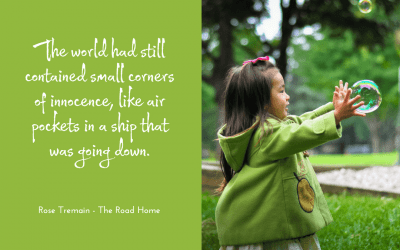 Innocence isn't something we talk about much, but I think about it a great deal, having had people tell me it's something to shed, like milk teeth.  It can also...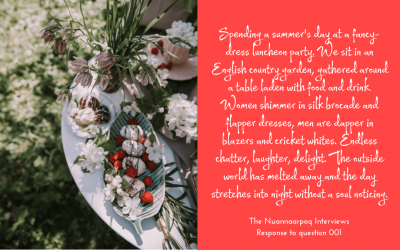 Spending a summer's day at a fancy-dress luncheon party. We sit in an English country garden, gathered around a table laden with food and drink. Women shimmer in silk brocade...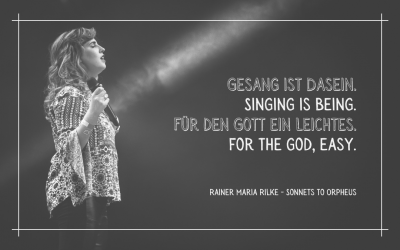 Does this line from one of Rilke's sonnets mean we can say 'I sing therefore I am'?  Easier for gods than humans, Rilke tells us, but let's give it a...
Or if you'd like to get in touch ...
Copyright: www.nuannaarpoq.com – Beatrice Otto 2022 – design and content, all rights reserved.  
Colours & fonts chosen for aesthetic strength and because their names reflect the mission of nuannaarpoq.com.  Colours: menu, header & text box: Warm Welcome by Quete80   I   footer: Be Happy by OrendaWhisper.  Fonts: sans serif: Ubuntu   I   script: Spirit of Dance by Vera Holera   I   serif: Lustria