'I really like it. It looks beautiful, the colours are lush and it's a refreshing perspective on the world. I love the idea of excellent dates engaging with Pliny's figs and mushrooms, your thought provoking note on innocence, and the concept of the songs of men deep in the heart of grape buds' – Nicki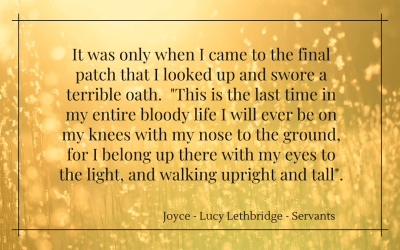 A servant is taken advantage of once too often and swears never again to lower herself, literally or figuratively.  Note the task demanded was 'on her afternoon off'.  Joyce's stint as a general maid in a grocer's household was cut short only when the grocer's wife...
read more
An interesting piece of aunt-like advice from Martha Gellhorn to Leonard Bernstein.   She emphasises the importance of not only finding a nugget of peace within yourself, and the conditions to...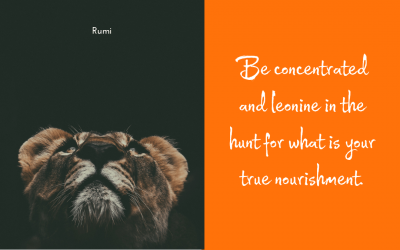 As I get older, I have a stronger sense of needing this kind of concentration.  So many dreams and projects to realise, filling more space than the (likely) time available...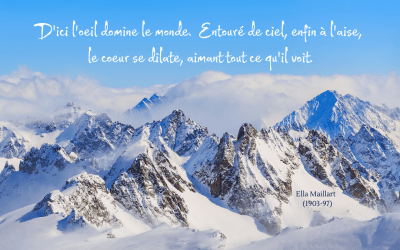 The Swiss explorer and travel writer, Ella Maillart (1903-97), spent the second half, or third age, of her adventurous life in the Alpine village of Chandolin at 2,000 metres. We...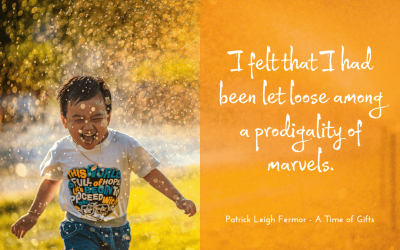 A wonderful feeling to have about life or any aspect of it.  I often feel it when I wonder if life will give me the time to savour and appreciate...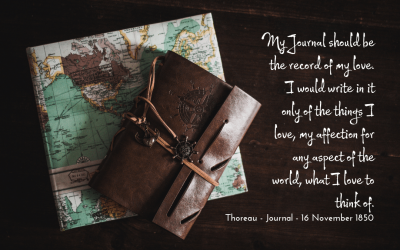 Thoreau's journals have many comments on the nature of journals, of which this one is closest to my own impetus for writing one, albeit patchily: I put off writing for...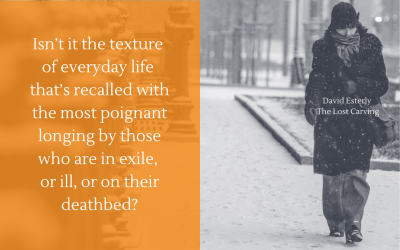 This thoughtful reminder of the splendour of everyday happiness made its way into the nuannaarpoq pipeline long before the world we love was swept by pandemic. How many of those...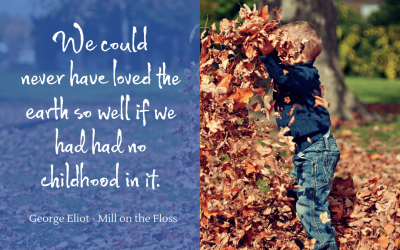 If ever we needed to remember our love of the earth, it is now. I like George Eliot's hypothesis that our love of it is anchored in our childhood experience...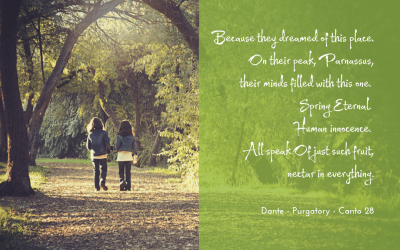 I like that Dante's promised land mentions 'human innocence' alongside nectar in everything and spring eternal.
Innocence doesn't receive much air time, but to me it could be listed among...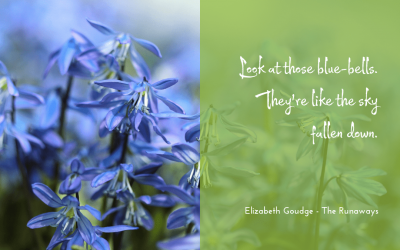 Blue-bells, more even than roses, are the flower I associate with England. There is magic in walking under a woodland canopy among the delicate blue bobbing bells as they carpet...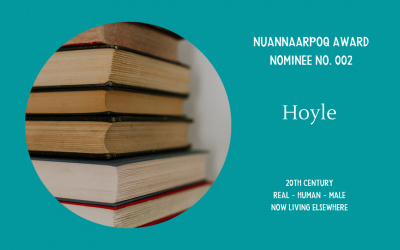 Our second nominee for a Nuannaarpoq Award is:
Hoyle, a former British Consul in Rhodes 
Parameters:  20th century, British, real, human, male, now living elsewhere
Nuannaarpoq...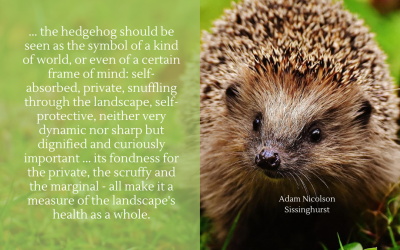 I love hedgehogs and see them as an ambling, loveable, flea-scratching symbol of hope and freedom, as well as the rights of the scruffy and marginal to be scruffy and...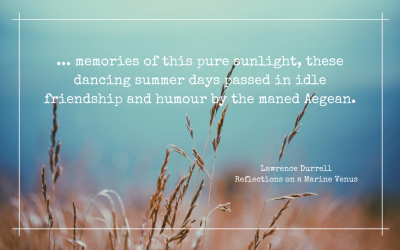 They are still with us, although we're far from that beautifully named, white-spumed 'maned Aegean'.  Eke them out, enjoy each and every one and then bask through the winter months...
Or if you'd like to get in touch ...
Copyright: www.nuannaarpoq.com – Beatrice Otto 2022 – design and content, all rights reserved.  
Colours & fonts chosen for aesthetic strength and because their names reflect the mission of nuannaarpoq.com.  Colours: menu, header & text box: Warm Welcome by Quete80   I   footer: Be Happy by OrendaWhisper.  Fonts: sans serif: Ubuntu   I   script: Spirit of Dance by Vera Holera   I   serif: Lustria