'I really like it. It looks beautiful, the colours are lush and it's a refreshing perspective on the world. I love the idea of excellent dates engaging with Pliny's figs and mushrooms, your thought provoking note on innocence, and the concept of the songs of men deep in the heart of grape buds' – Nicki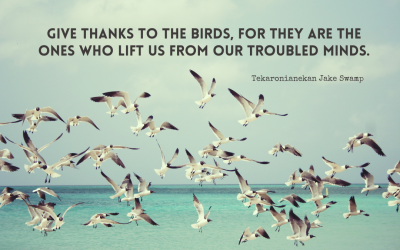 Next time your mind is roiling, look outside and see if you can spot any birds, and then watch them.  Their capacity to survive, their resilience and resourcefulness, and their sheer uncomplaining chirpiness can often air-lift us out of anxiety.  Or at least provide a...
read more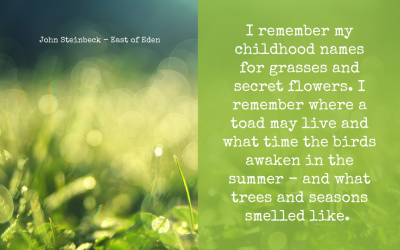 A powerful recall of childhood memories regarding the names of plants, the homes of toads, the awakening of birds and the smell of both seasons and...
read more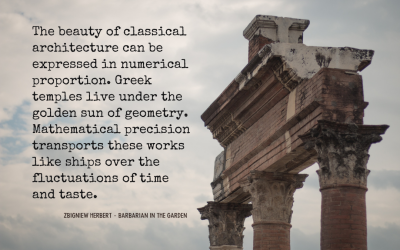 Yes, I have a lifelong attraction to the 'timeless', namely, things which retain our admiration or affection over centuries or millennia, due to an...
read more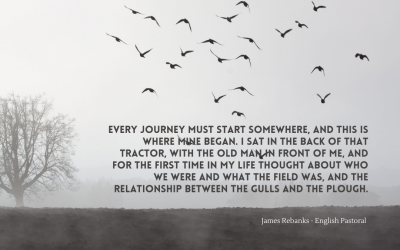 James Rebanks had a childhood awakening when accompanying his grandfather on a tractor, making the connection between his family, their farm, and...
read more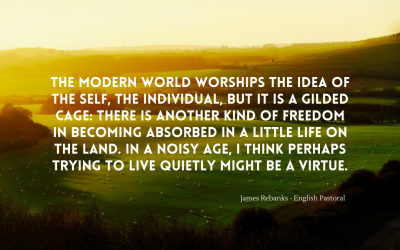 Beware the gilded cage, although I don't believe that living a life on the land need contradict individualism.  In the sense that you may develop a...
read more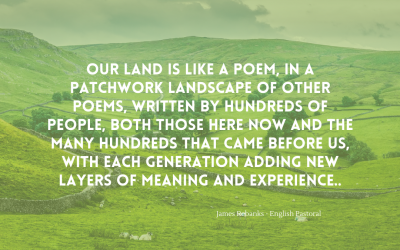 A lovely description of a landscape as poetry in motion, slow sedimentary layers added by successive generations.  Maybe recent layers showing...
read more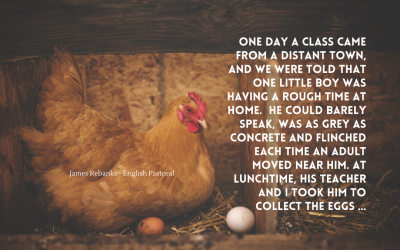 James Rebanks describes a touching element during a class visit to his farm, where one little boy finds solace in simply gathering some eggs or...
read more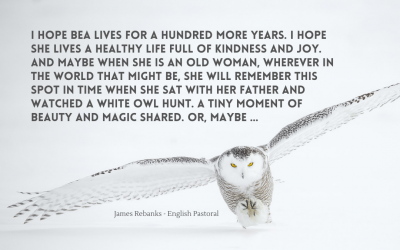 James Rebanks describes a nuannaarpoq moment with his daughter, watching a white owl hunt.  And he wishes her all a loving parent could wish a child...
read more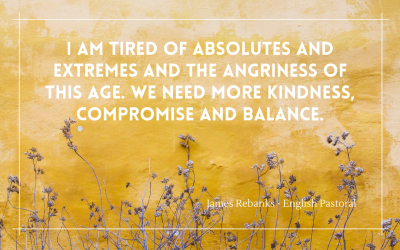 As many who dip into some social media realms may have noticed, there's plenty of absolutes, extremes and anger out there.  Peace.  Breathe. ...
read more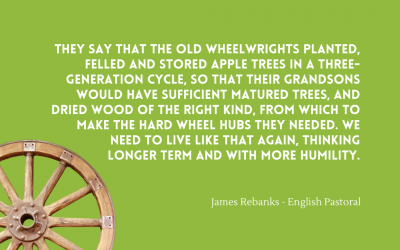 I love the slowness of timber growth and durability.  Years ago my brother introduced me to the notion of tempering timber to make it more...
read more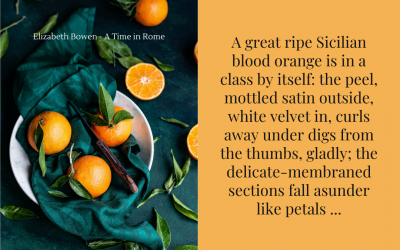 Elizabeth Bowen's mouth-watering description of eating a Sicilian orange in Rome deserves a place at the Nuannaarpoq table.  And I read it a few...
read more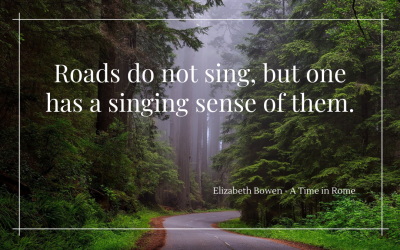 This enigmatic statement by Elizabeth Bowen caught my eye, even though I'm not sure what it means.  Only that some roads invite you to follow them? ...
read more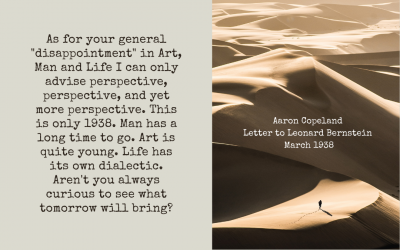 Some wise words from Aaron Copland to a young Leonard Bernstein.  They maintained a close friendship and correspondence for decades, and I like the...
read more
An interesting piece of aunt-like advice from Martha Gellhorn to Leonard Bernstein.   She emphasises the importance of not only finding a nugget of...
read more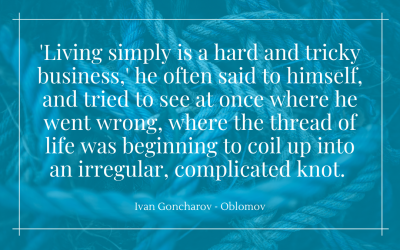 An interesting character in Goncharov's 1859 novel Oblomov is Andrey, close friend of the eponymous hero.  He starts out as an exuberant, feisty boy...
read more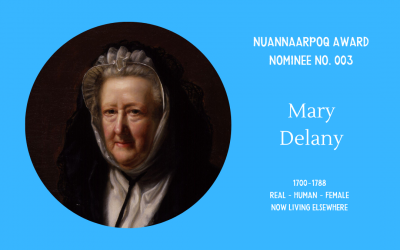 Our third nominee for a Nuannaarpoq Award is: Mary Delany (1700-1788) Parameters:  18th century, British, real, human, female, now living elsewhere...
read more
Or if you'd like to get in touch ...
Copyright: www.nuannaarpoq.com – Beatrice Otto 2021 – design and content, all rights reserved.  
Colours & fonts chosen for aesthetic strength and because their names reflect the mission of nuannaarpoq.com.  Colours: menu, header & text box: Warm Welcome by Quete80   I   footer: Be Happy by OrendaWhisper.  Fonts: sans serif: Ubuntu   I   script: Spirit of Dance by Vera Holera   I   serif: Lustria