We recently spent a month in the Dominican Republic, a luxury to celebrate Luiz's retirement.  One highlight was a fortnight spent on a beautiful beach, talc-fine sand, warm turquoise water, and blue skies.  Reading, walking, resting …
But more than this were the people we met who worked in the restaurants we visited. They were among the kindest, warmest, liveliest human beings you could hope for, full of wit and love of life.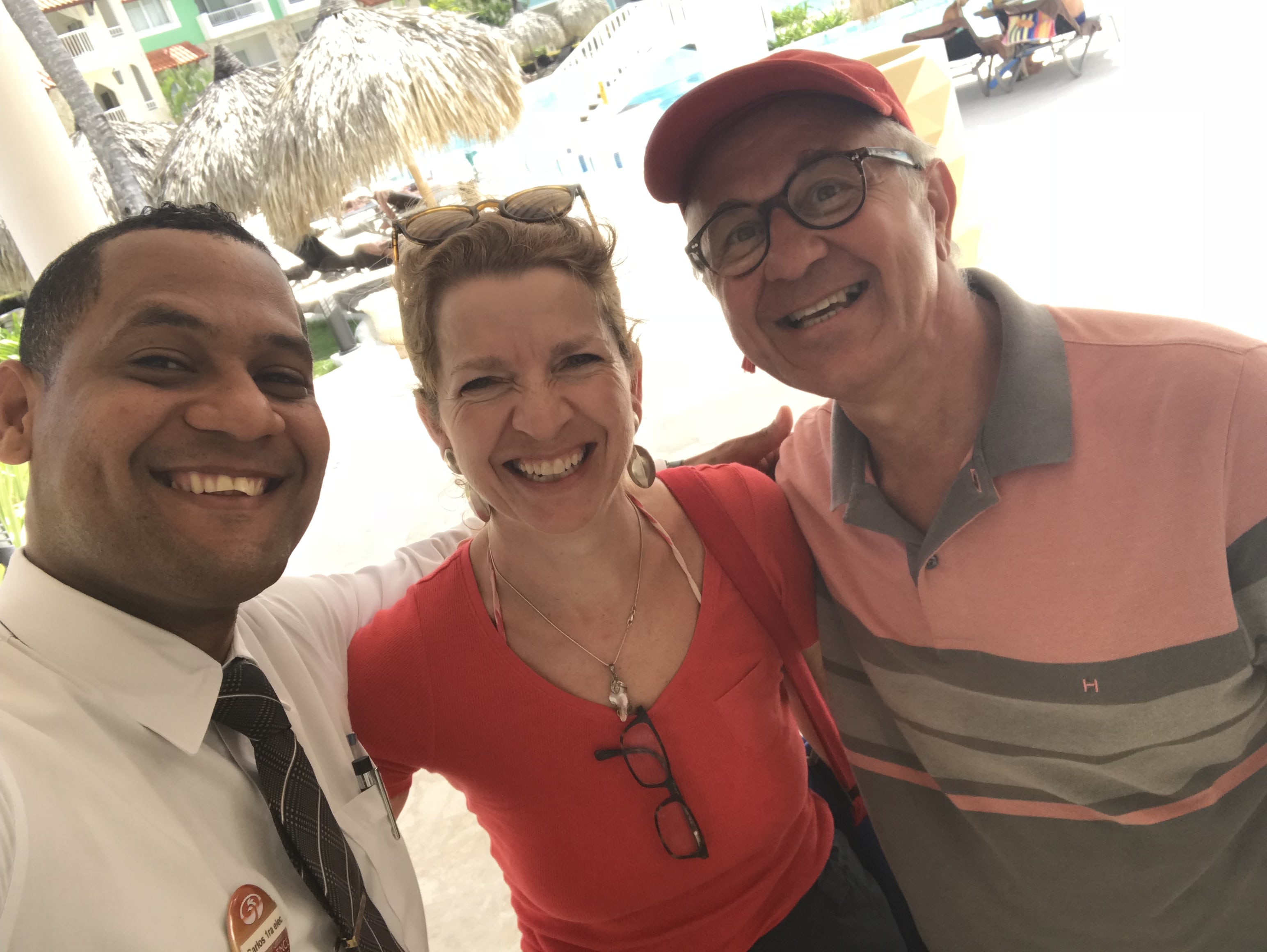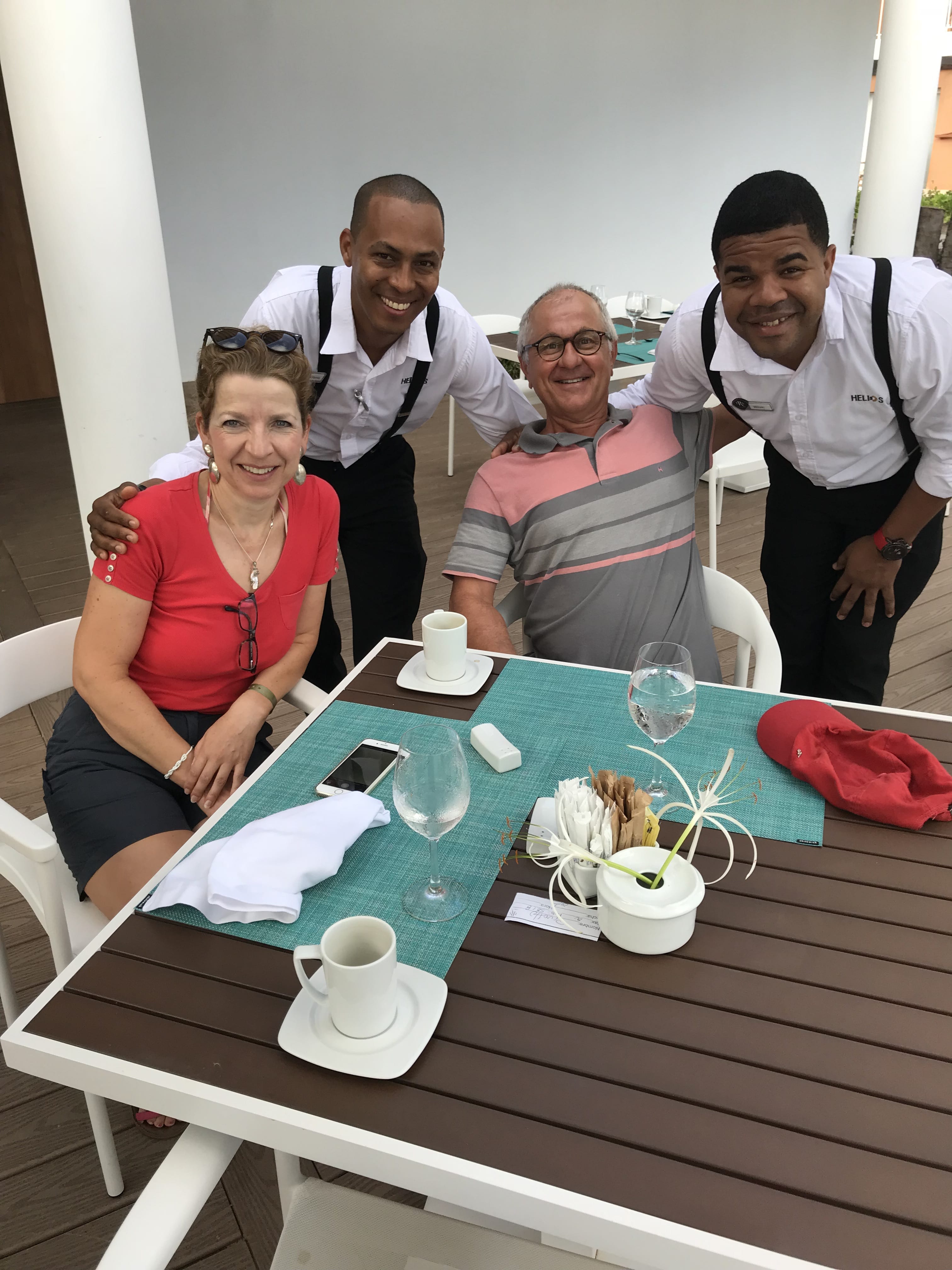 They included Carlos, wearing a badge in one of the photos which really should read 'Carlos for President', and Wilson, who came from a family of nine or ten siblings, among whom all but the youngest had names beginning with 'Wil…'.  It seems at least one of the parents decided a change was in order at the tenth child.  And a lady who sang as she cleaned the restaurant, and kissed us when we sang to her in return, despite our lack of pitch and melody.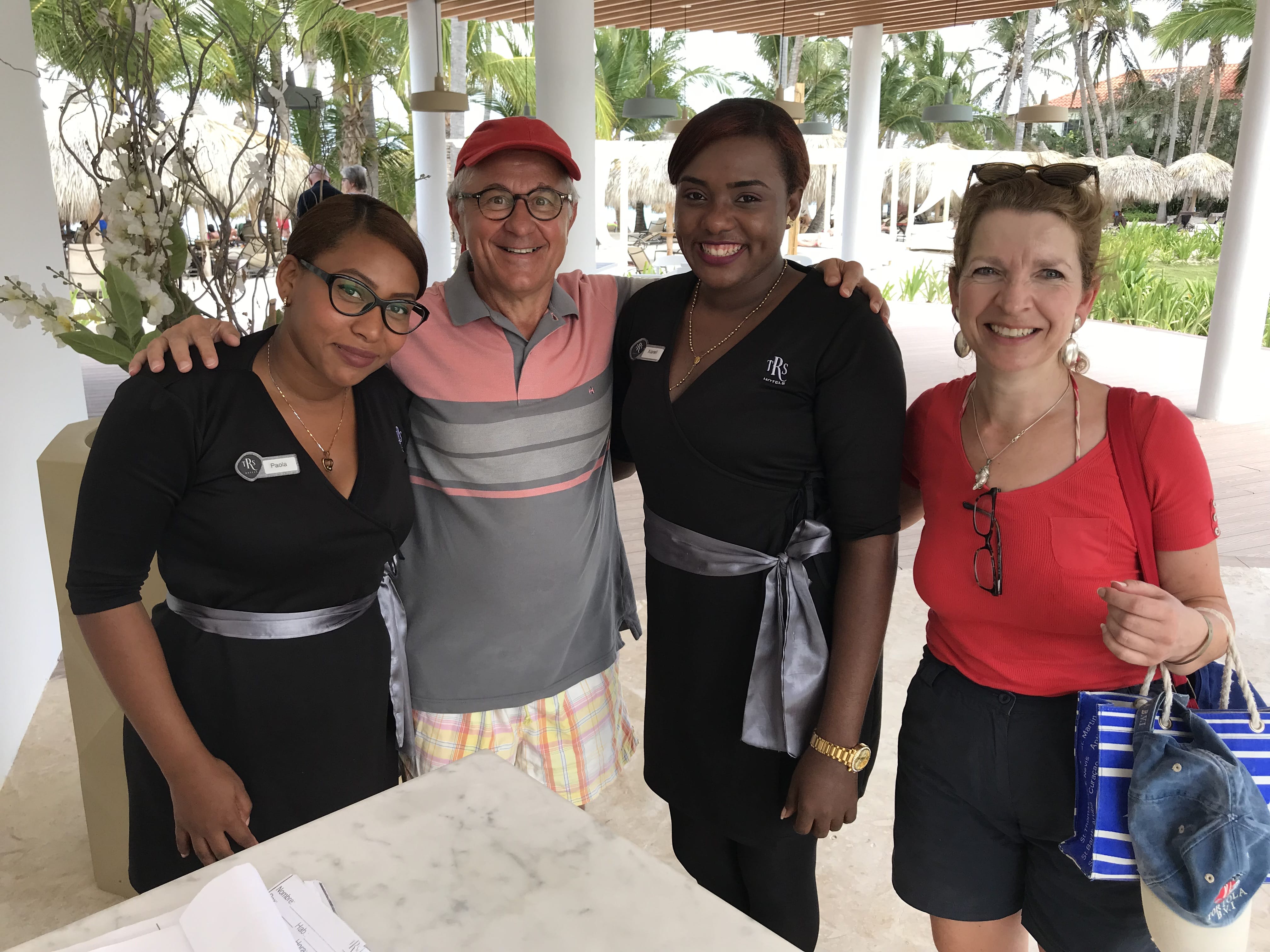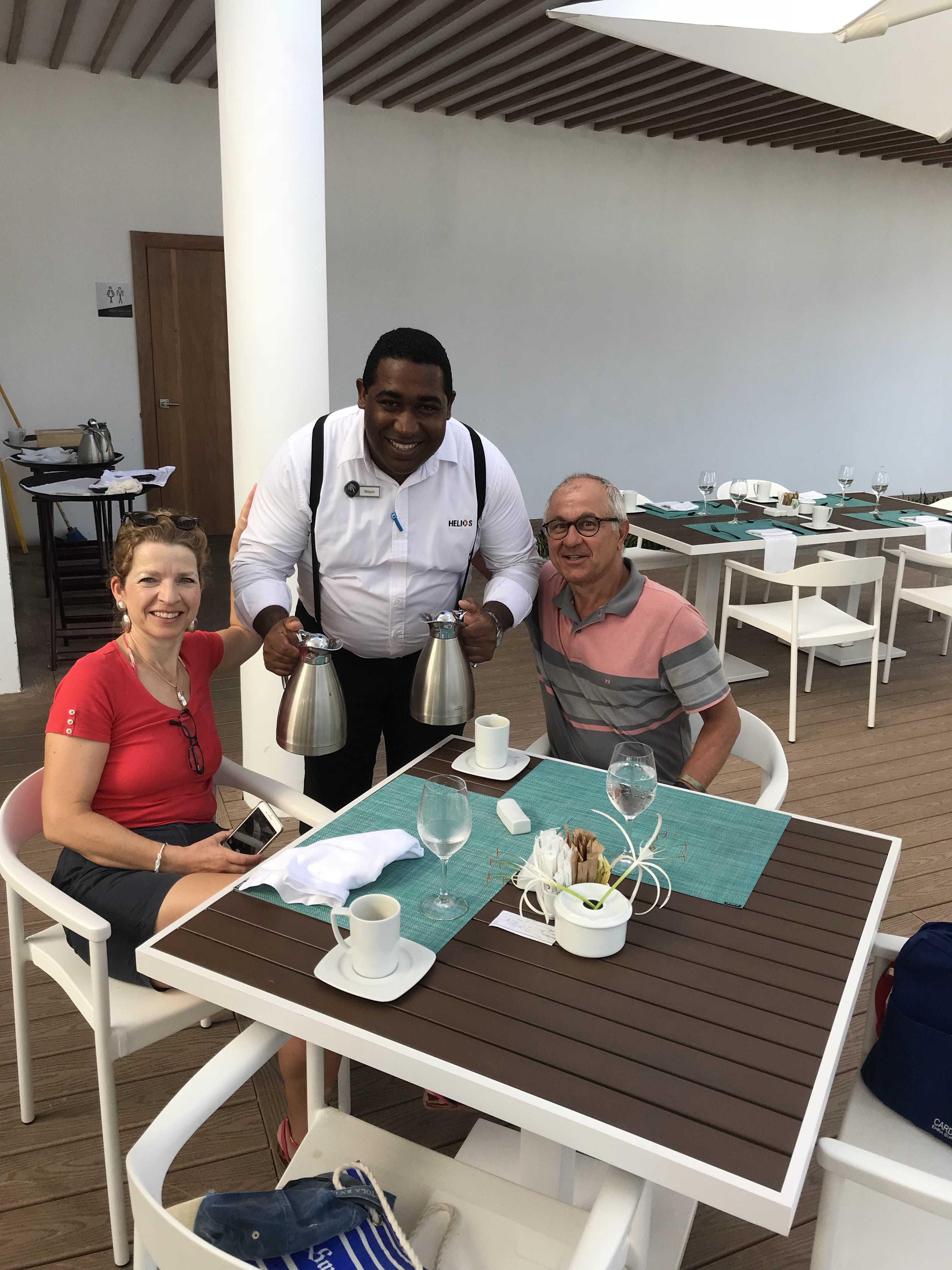 Lots of jokes that may lose something in translation, but perhaps this will give a small flavour:
One, speaking of the large head of another, both laughing, said: "If a head is a world, he has four planets".  Another, hearing that eating nuts are good for the brain and for memory, said, "So, if I eat more nuts, I'll remember the girl who broke my heart?  Forget it."   And the two bar men who maintained a spontaneous wit-batting spiel over several days about a make-believe country called Casturia, while performing acrobatics with the cocktails.
Lovely, luminous people, and as fine a bunch of nuannaarpoqians as we've ever met.